On stage or off, there's nothing that Lebanese-born Québécois playwright Wajdi Mouawad likes to do more than drop bombs. By all accounts, he's a dangerous, angry artist to be kept on theatrical watch lists across North America and Europe, dramaturgically profiled and critically cross-examined. Here is some of the corroborating evidence.
"I was 27 years old and for the first time in my life I discovered the meaning of theatre with my own friends, my words, my own thinking," he says, frequently stopping to find the exact word in English, his third language after Arabic and French. "I discovered that with your words, friends and thoughts you can create a story that tells your pain, bares your soul. I had the feeling that the story gave me life in the same way my mother gave me life. With this play, I learnt to understand, to think, to make theatre: to discover who I am and what I want to say."
His work is yet to be translated into Arabic or produced in his native Lebanon -- a place that permeates every word he writes. (His family fled Beirut when he was 16 to avoid an escalating civil war that lasted nearly 20 years.) "For me, Lebanon represents the beginning, childhood. It represents my family, a little garden behind the house in the mountain. It's the sun and strangely happy time. The war didn't touch my body, my mother, father, sister or brother. I was very young. I didn't choose to leave Lebanon. My parents chose to do that and go to France and then leave to go to Quebec.
"Sometimes I try to figure out what kind of man I would have been if we stayed in Lebanon. I ask myself if my parents didn't leave Lebanon, would I be making theatre? It's strange. It's like a ghost country in my heart . . . but it's the ghost that gave me life, my first years and my first language."
Neither the civil war in Lebanon nor any other Middle Eastern conflict is explicitly addressed in his work. The man himself may have a reputation for being a provocateur, but his plays are not as overtly political or as documentary in purpose as the recent spate of lifted-from-the-headlines plays in England.
"In my last play [Scorched], I tried to be more political," he says with the tone of someone who has pulled his play right out of the fire. "I tried to say the real names: Palestinians, Israelis, Syrians, Lebanese but every time I make that, the poetry and the theatre stray far away from me. I stop and they come back. Maybe one day I will write political plays. For now, every time I speak about a Middle East tragedy, I can't name it."
The Globe and Mail – Nov 11, 2005
Kamal Al-Solaylee
INCENDIES (Scorched)
In the introduction to Scorched, Wajdi Mouawad describes the play as an exploration of "the questions of origins". The story centres on twins – a brother Simon and sister Janine – who are summoned to the office of a notary to hear the last will and testament of their mother, Nawal. They are both handed a sealed letter written by their mother; one is to be delivered to their brother and one to their father. Both thought their father was dead and never knew of a brother, and so the mystery begins. The letters send them on a journey into their mother's past – to a Middle Eastern country engulfed in a civil war where she was a political activist and later became a prisoner of war. The play also follows the life of Nawal – from her youth and her liberation through education to her final years spent in silence. Through poetic language and startling imagery, the play connects the origins of these three members of a family in startling and unforgettable ways.
Wajdi Mouawad chose to set the action of Scorched in an unnamed Middle Eastern country. This allows for the audience to consider that the conflicts and relationships in the play may be possible in any country that has ever suffered the violence of war. This choice is what makes the play more universal and accessible to a wider audience.
Scorched is transcendent theatre, with moments that cause the pulse to quicken and the heart to skip a beat. Writing on an operatic scale, Wajdi Mouawad has an intuitive understanding of tragedy. Scorched immediately brings to life a world in which ghosts from the past coexist with the living, where characters speak in arias, their phrases resonating from the depths of great emotion. An epic tale for our 21st century of conflict and displacement, Scorched is a play that allows us a glimpse into the well of human suffering, then hands the torch of redemption to characters with the strength to lead themselves, and us, out of the darkness.
"Now that we are together, everything feels better." – Nawal, the mother in
Scorched
In Scorched, Wajdi Mouawad has constructed a mystery. A woman, locked in a self-imposed silence for five years, save for this one phrase she repeated throughout her life, has left a letter for her twin children, a boy and a girl. Find your father, the letter instructs, and your brother. Eventually, both siblings journey to the country of their mother's birth, retracing their early childhood and their mother's past. As they move closer to finding their father and subsequently their brother, we begin to understand the genesis of their mother's grief and appreciate the source of her immeasurable strength, her sacrifices and the love she bore for her children. Throughout all of this, Nawal's repeated phrase is an echo of hope.
The chronology of the play is not straightforward – time and place jump from scene to scene, and often overlap. Characters from the past and present walk by each other and even talk to each other. For example, in the scene where Nawal's grandmother Nazira is buried in the past, a cell phone rings. The villagers run away, revealing the present scene of Alphonse, Simon, and Janine standing by Nawal's grave.
The dialogue in the play is also not naturalistic. The characters' speech is often poetic, and characters speak in monologue-like paragraphs instead of quick realistic dialogue.
There are many aspects of Scorched that are large and epic. Janine and Simon must go on a journey in an unfamiliar country to discover their mother's story. Nawal and Sawda go on a cross country journey to try and find Nawal's son. Scorched is also reminiscent of Greek tragedy (the story is similar to Oedipus Rex by Sophocles), and certain scenes suggest rites and rituals (the burial practices), and myth and legend (Abdessamad tells Janine that Nawal and Wahab's love story is a legend).
The actors in Scorched portray inanimate objects such as trees, a window and a door. One actor plays many characters, and three different actors play the character of Nawal at different ages. When Janine calls Simon, she doesn't actually have a phone in her hand, but it is still evident, with the help of the sound design, that she is on the phone. These examples indicate that Scorched is an expressionistic play.
Expressionism: a style of playwriting and stage presentation stressing the emotional content of a play, the subjective reactions of the characters, symbolic or abstract representations of reality, and non-naturalistic techniques of scenic design.
Scorched (Incendies) enjoyed tremendous success while on tour throughout France at Hexagone, Scène Nationale de Meylan, Théâtre 71 Malakoff and Théâtre National de Toulouse, to name a few, and in Québec when it played at Théâtre de Quat'Sous and Théâtre du Nouveau Monde, in Montréal.
Scorched was first presented in a staged reading at The Old Vic Theatre in London, as part of "4play Canada", a showcase event co-presented by the National Arts Centre (Ottawa) and the Canadian High Commission (London, UK).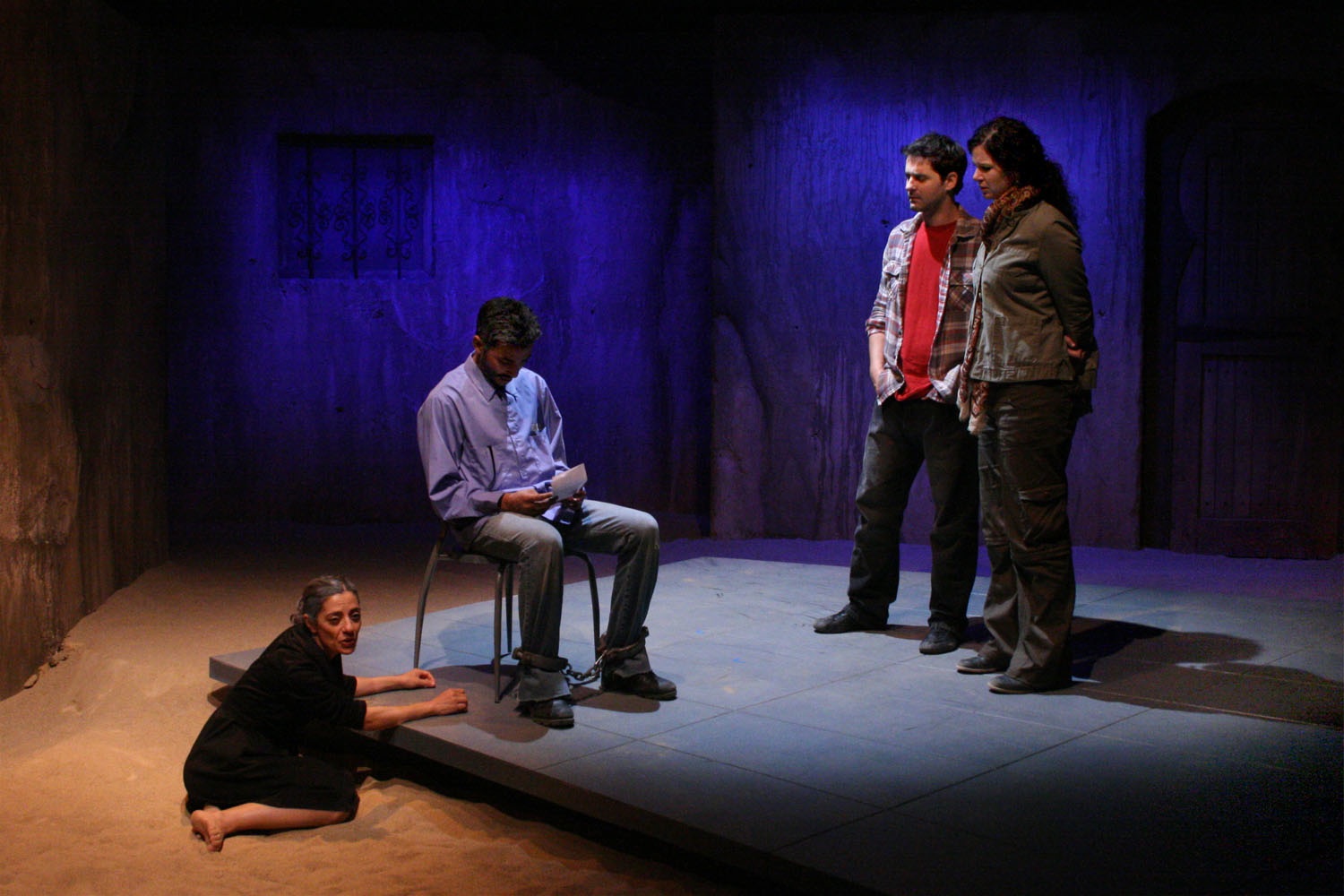 Canadians reflect a dynamic and evolving cultural, ethnic and linguistic makeup that is found nowhere else on earth. As recognized by the Department of Canadian Heritage (Multiculturalism): "Approximately 200,000 immigrants a year from all parts of the globe continue to choose Canada, drawn by its quality of life and its reputation as an open, peaceful and caring society that welcomes newcomers and values diversity." Canada's approach to diversity is based on the understanding that "respect for cultural distinctiveness is intrinsic to an individual's sense of self worth and identity, and a society that accommodates everyone equally is a society that encourages achievement, participation, attachment to country and a sense of belonging."
The diversity of cultures in Canada is reflected in a rich tapestry of traditions, and these are especially important to new immigrants. The 2003 Ethnic Diversity Survey conducted by Statistics Canada, for example, found that 57 per cent of first generation Canadians had a strong sense of belonging to their ethnic or cultural group, and about 63 per cent (or 6.5 million people) said that maintaining ethnic customs and traditions was important.
One of the greatest areas for new audience development is in culturally diverse communities since the Canadian population is growing more from immigration than from natural increase. In May 2001, 5.4 million people (or 18 per cent of the population) were born outside the country, and of the 1.8 million immigrants who arrived during the 1990s, 73 per cent chose to live in Toronto, Vancouver and Montreal – cities that are also home to the largest concentration of Canadian artists and arts organizations.
The voices of New Canadians are vital in the arts. Immigrant playwrights share with all Canadians their heritage, their immigrant experience and their views on their new land. The website http://www.ryerson.ca/library/events/asian_heritage/authors.html lists over 140 writers of Asian (Middle East to Japan) descent. Many more from Africa, South America and Europe may be found in a web search. Three of these are mentioned below.
Source: Study Guide for Scorched by Wajdi Mouawad (National Arts Centre)